Getting started with Joomla (1)
Even though Joomla is simple enough to understand, it might take some time to get into the structure of the Content Management System. In this section, I'll focus on newbie tips to get you started with Joomla.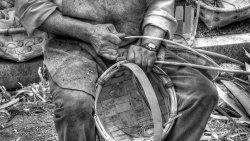 To create a successful Joomla website, you need several different skills. Building a Joomla site will challenge you in various areas, and you will learn a lot along the way. Still, there are some areas in which you should acquire at least some basic knowledge and proficiency before starting. These are some of the skills you will need:
Basic Joomla skills
HTML skills
CSS skills
Patience
Writing skills
SEO skills
In this post, I'll go through these skills and elaborate on what it all means.